Buying Lumber
Know what to look for and what to avoid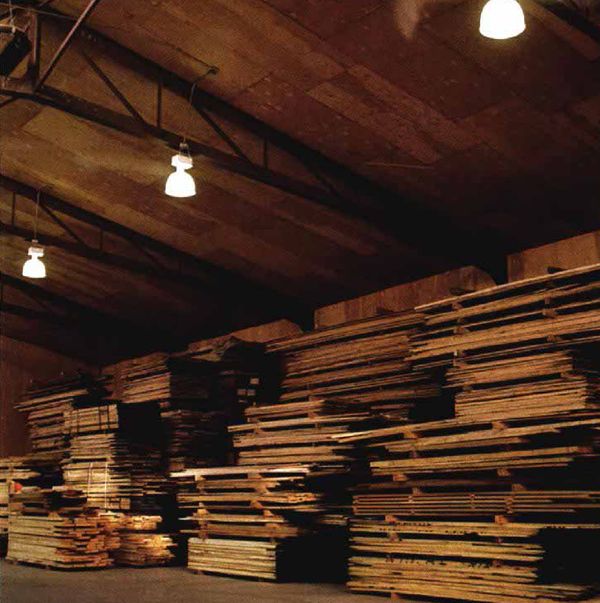 Synopsis: Roughsawn boards are enough to send Vincent Laurence of Fine Woodworking daydreaming about projects. He explains here how to find what you're looking for and what to avoid. He talks about where to buy lumber and what form to buy the wood in — he prefers roughsawn, so he can plane it himself. He demystifies lumber-grading systems and includes a glossary of terms. He talks about what to look for and tells you which defects are things of beauty and which are headaches. And he talks about what you should take to the lumberyard to help you select what you want.
I remember cruising the aisles of a home center, while still in college, looking for wood to make a stereo rack. I was making the move from pine 1x12s on cinder blocks, and I wanted to do it right. But something wasn't right with the hardwood lumber at the home center. It was stacked upright, all surfaced and plastic wrapped. In its packaged uniformity, the lumber had all the appeal of shrink-wrapped chickens lined up in a supermarket cooler.
Today, there are few things I enjoy more than pawing through stacks of walnut, cherry or bird's-eye maple. Even roughsawn boards are enough to set me building projects in my head. For me, the wood itself is a big part of the reason for woodworking.
But you have to find the wood first. Then you need to know what you're looking for—and what to avoid. There are a lot of different places to find wood, each with its advantages and disadvantages. And wood is available in many forms: air dried and kiln dried, quartersawn and flatsawn, roughsawn and planed. Quartersawn and flatsawn are defined in the glossary on pp. 38-39 and are discussed later in this article.
Given the opportunity, I always buy roughsawn. Lumber that's already been planed, especially 1-in. stock, may be too thin if I have to resurface it after I get it back to my shop. If you don't have a jointer and planer, you can often find a local professional woodworker who will surface your lumber for a fee. I've also known woodworkers who've taken woodworking courses at a local high school just to gain access to its woodworking equipment.
Wood is seldom defect-free. Lumber producers have developed grading systems to classify lumber quality. That information is helpful in a general way, but the small-shop woodworker is better off knowing about particular defects—which are acceptable, which are not—and what to do about them.
From Fine Woodworking #113
For the full article, download the PDF below:
View PDF