Fill the Grain for a Glass-Smooth Finish
Simple steps are key to success with pore fillers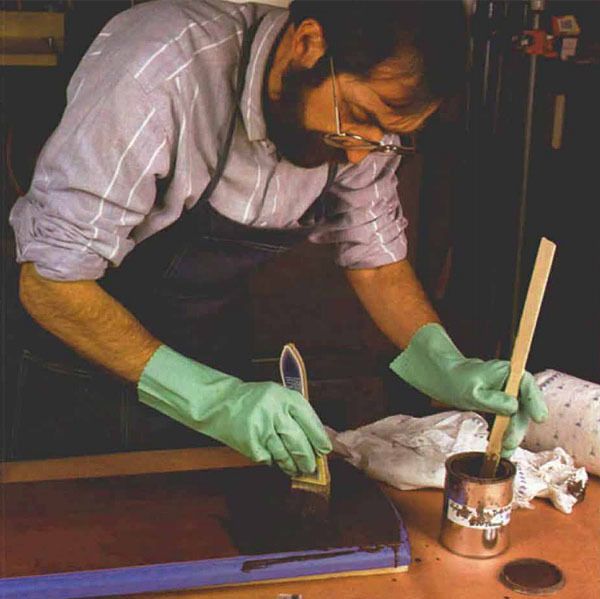 Synopsis: You need only a few tools to use grain fillers, and grain-filling is pretty straightforward. Chris A. Minick explains the differences between oil-based and water-based options and tells you how to tint the filler, prepare the surface, apply the filler and remove the excess, and how to sand, clean, and seal it before you finish the piece. A side article by Andy Charron further details tinting and thinning oil-based fillers and offers some tips on using them.
Woods like mahogany, ash, walnut and oak, which have large pores, give a natural open-grained appearance to furniture. But to get a glass-smooth surface on these woods, you have to fill the pores with a grain filler before applying the finish. Tight-grained hardwoods, like maple and most softwoods, usually don't require grain filling.
You need only a few tools to use grain fillers (see the photo at left), and grain-filling is…
Start your 14-day FREE trial to continue reading this story.