A Classic Bench
Workstation's center is worth building right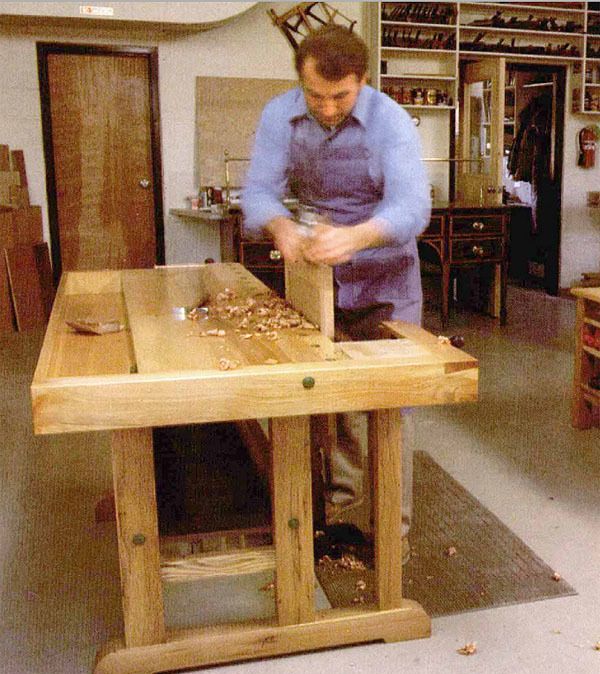 Frank Klausz's joiner bench is outfitted with shoulder and tail vises and steel dogs that can clamp a workpiece in a variety of positions. It's build solidly enough to be stable under any kind of sawing, planing, scraping, or pounding. Klausz uses a utility table for his chisels and other handtools, and he explains how to make both benches in this article. Use hardwood, he advises, and he tells how he constructed the base, assembled the top, and installed the tool tray. He explains how he designed the vises and how to use the bench. Detailed project plans show all dimensions.
From Fine Woodworking #53
Start your 14-day FREE trial to continue reading this story.