Starting Out: Edge-Joining for the Beginner
The first of four articles to help beginning woodworkers get going with the craft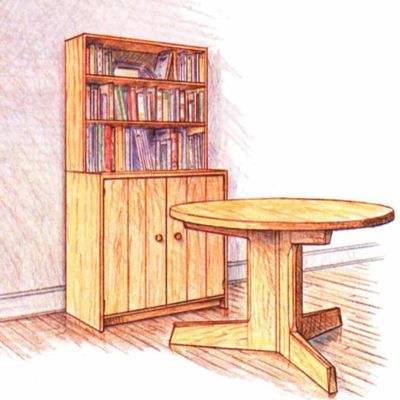 Synopsis: Roger Holmes has written a series of articles to help beginning woodworkers get going with the craft. In this article, the first of four, he addresses edge-joining, which he admits isn't very romantic. But without boards, it's tough to make tables and cabinets. He uses a table and bookcase made of solid wood as examplary pieces. He explains how to buy wood and flatten it, how to select a plane and use it, how to thickness, edge-joint, and glue up. Side information offers instruction on getting a close shave with a plane.
A friend of mine took a beginners' woodworking course not too long ago. She was surprised, and a little disappointed, to discover that the first two sessions were devoted not to the construction of a coffee table or a dovetailed box but to the making of a simple, ordinary boardtwo flat, parallel faces, and square…
Start your 14-day FREE trial to continue reading this story.