Folding Stool With Tray
Knockdown design for a dual-purpose project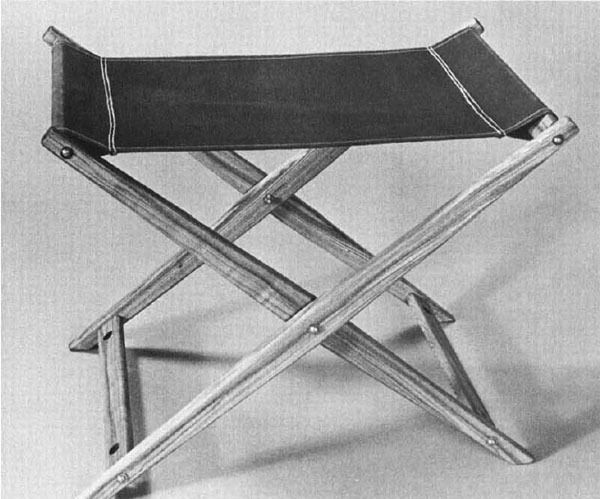 Synopsis: Tage Frid describes his design and making of a folding stool in ash that measures 1-3/4 inches when folded. Included are photos and detailed plans of the folding stool with tray.
I was asked to design a folding stool that would be light, take up little space when folded, and serve as the base for a tray. In addition, any parts broken during service would have to be easily replaceable. When the stool was finished it weighed 4 lb., and measured 1 in. folded. Nothing has broken yet, so I haven't had to take it apart, but I could if I wanted to and it would go back together good as new.
I made the stool from ash. If I had used a weaker wood, I would have added to the thicknesses and widths for strength. The seat can be either leather or canvas. The one shown is canvas, with…
Start your 14-day FREE trial to continue reading this story.