A Carver's Tricks
Three methods from a period-furniture maker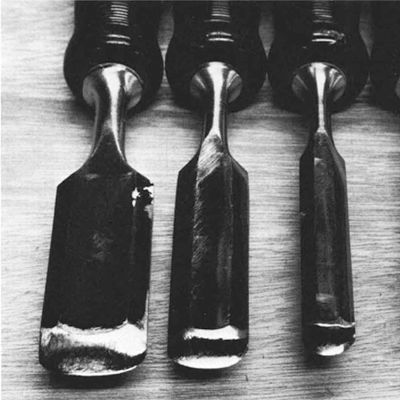 Synopsis: Eric Schramm has developed a few time-savers over the years. He re-ground butt chisels to make a set of four round-nose chisels, which he uses in place of many gouges with different sweeps and widths. In this quick article, he talks about how he carves with them; how he maintains a razor-sharp edge on his carving tools, chisels, and plane irons; and how he devised a pinwheel sander for sanding sculpted furniture. He made it from worn stroke-sander belts that he got for free from a local cabinet shop.
One of the most valuable additions to my collection of carving tools is a set of four round-nose chisels. Originally they were ordinary butt chisels, but I re-ground them to rounded profiles and hollow-ground the bevels to a length of about 3/8-in., as the factoryground bevel was too steep for carving. I use these four chisels in place of many…
Start your 14-day FREE trial to continue reading this story.