Drop-Leaf and Gate-Leg Tables
Graceful proportions make all the difference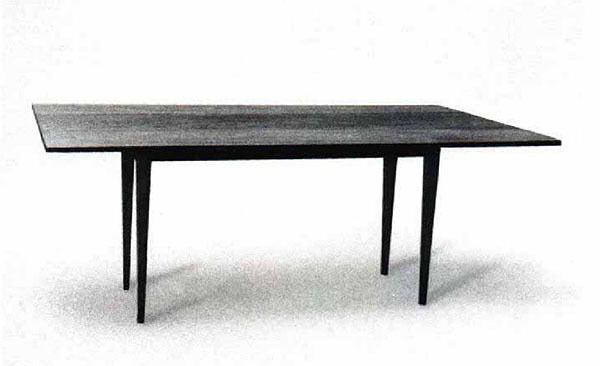 Synopsis: Simon Watts describes the style and construction history of drop-leaf and gate-leg tables, which he said were used principally in taverns. Design can vary, but the choice of wood and the boards selected for the leaves are important.  He talks about how to ensure enough knee room and why using a hinged bracket is not a good practice. Multiple photos and drawings show various table styles and dimension information.
From Fine Woodworking #18
Tables with hinged leaves have been made in America for at least 300 years, although no surviving examples date back to before about 1700. The early tables were often used in taverns' and, when not in use, could be pushed back against the wall to make more floor space. The first drop-leaf tables had a square edge between the leaf and the top—simple but crude. The barrel of the iron hinge was left exposed and there was…
Start your 14-day FREE trial to continue reading this story.