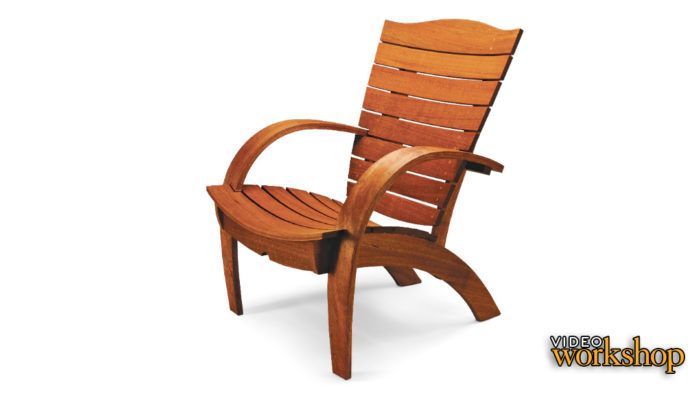 In this video workshop, Michael C. Fortune shows you step-by-step, how to build a beautiful garden chair with classy curves. Although curves can be intimidating, Fortune walks you through the entire process of building and using forms to achieve bent laminations that will stand the test of time.
Produced by: Asa Christiana; Video by: Gary Junken; Editing by: Michael Dobsevage
Purchase this Video Workshop on DVD.
Check out our collection of articles specifically picked to help with this project.