Build a Monster Workbench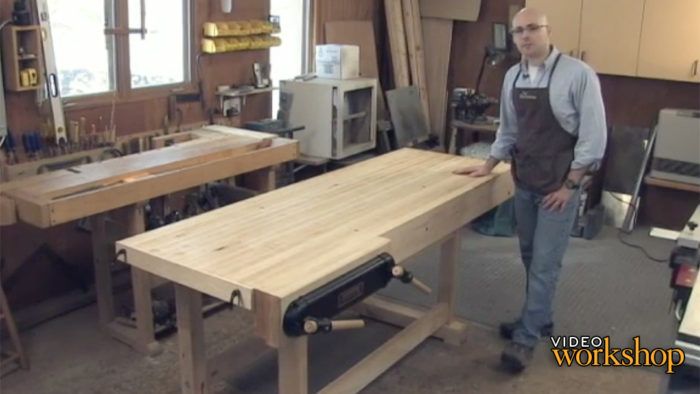 In this video workshop, I'll show you step-by-step how to make a durable workbench designed to last a lifetime. The construction is straightforward, the trick is managing the massive amount of lumber. Tune in to watch the series for a collection of useful tips and techniques.
Watch the preview episode for free or become a member for access to all 7 episodes.
Produced by: David Heim; Video by: Gary Junken; Editing by: Michael Dobsevage
Purchase this video workshop on DVD.
Purchase the project plan.