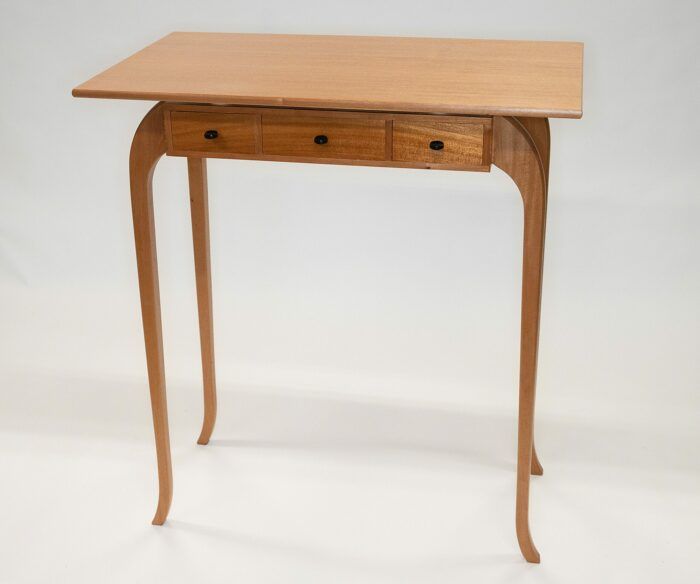 A CAD model was 3D printed at 1/10 scale to preview the finished piece.
This desk is made from African Mahogany, with ebony violin pegs used for drawer pulls.  8/4 stock was resawn into veneers for the top and drawer faces. 
These veneers were vacuum pressed over a plywood core to address wood movement. 
Details of this desk were presented at the Bay Area Woodworkers Association in March of 2023.