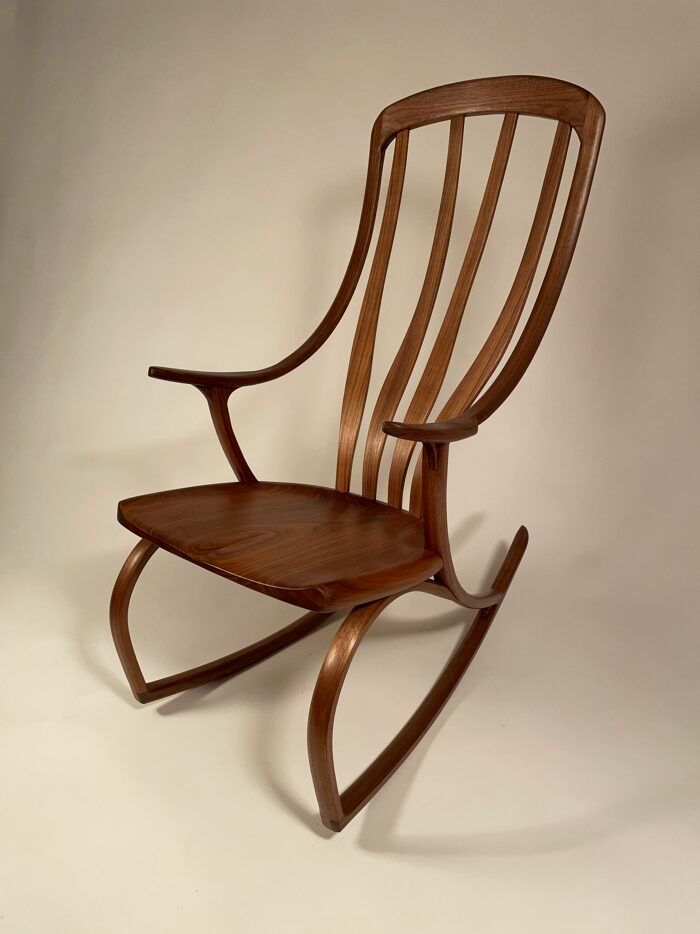 I love challenges and my first rocking chair endeavor presented many.  From the joinery of a bent laminate piece into a curved seat edge to finding the lumbar support that was just right, there were dozens of puzzles to be solved.  
In my research to find all the component elements, I sat in dozens of rocking chairs.  Avoiding bony pressure against wood was important and inspired the design of the back slat layout.  The back slats are flexible and have a small amount of rotation in the top and bottom mortises to remain comfortable with movement.
My goal was to come up with a chair that I could sit in comfortably for an extended time.
In the end, after hundreds of sketches, multiple jigs, lots of trial and error and great input from others, this is the chair I created.
Completed walnut rocking chair
Side view of walnut rocker