Gallery
A Cabinet For The Newly Weds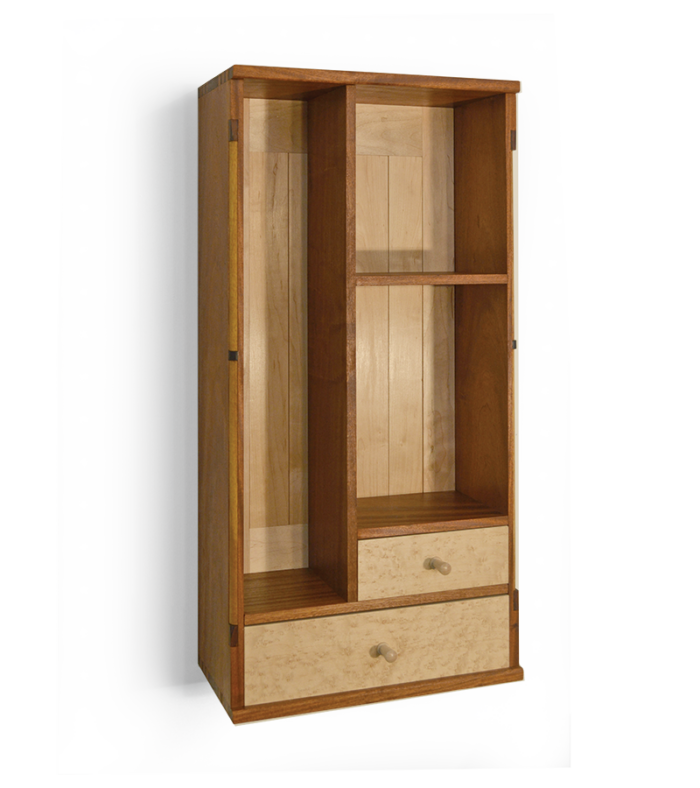 This wall display cabinet is a wedding gift. Its asymmetrical openings were designed to display wedding photos and pottery. Jim's hope is that the cabinet will be a special piece of furniture in the couple's new home as they begin their married life together.
SAPELE, BIRD'S-EYE MAPLE, 8D X 16W X 34H
– Jim Tuttle, Pine Mountain Valley, Ga.
From Fine Woodworking #298