Gallery
Sideboard at will !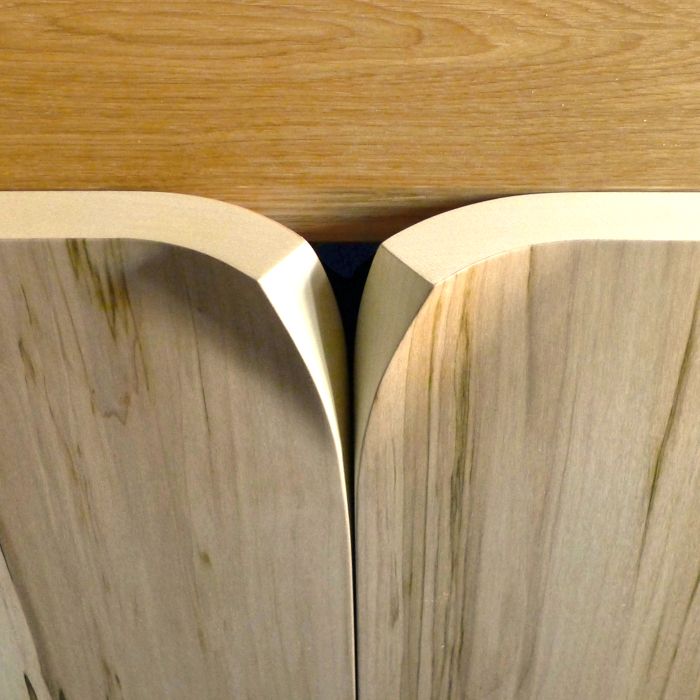 A contemporary minimalistic sideboard with curved doors. Solid white Oak casework and Maple veneered doors. Mitered dovetail and through-tenoned dadoes case assembly. Veneered plywood doors with cross-grain splined sculpted basswood corners. Half-blind dovetailed drawer. End-grain door stops. Mobile tenon aprons to permit wood movement. Thick leather padded feet.
Other than the mitered dovetailed case, the main difficulty was to create the curves with a good old convex moulding plane, and build front and back imprints to press the veneer on the curved doors.
I enjoy mixing traditional, hand-powered and modern techniques. This one is a good example.
I also particularly like the forest depicted by the veneered façade, and the fact that the strict linearity of the piece is only broken by the two small door corners.