Gallery
Black Walnut Shelf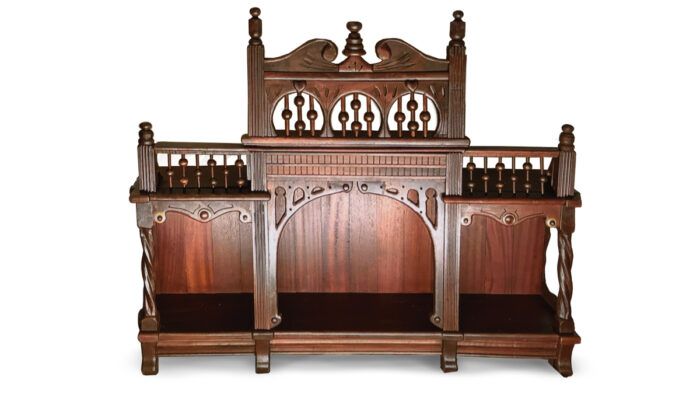 Bob has been woodworking for over 80 years, and he can prove it. He still has a piece he made, inscribed by his mother, dated two weeks before Pearl Harbor. He saw this wall-hung shelf in a restaurant, took a photo of it with a cell phone, and referenced the beer mugs on the shelves to get approximate dimensions. His bride of 63 years photographed the piece.
Black Walnut, 10D x 43W x 35H
– Bob Rottmann, Palos Heights, Ill.
Photo: Mary Anne Rottmann
From Fine Woodworking #296