Gallery
Tall shop storage.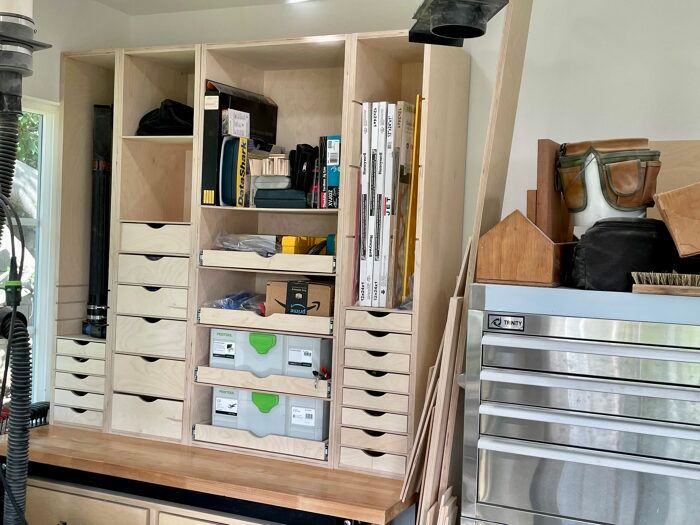 I just made the upper portion of the cabinet as I had already built a lower cabinet. The design works perfectly for my shop and I am quite pleased with the functionality and appearance. 
I have yet to fill it completely and will probably add labels for the smaller drawers. The flexibility in the design allows me to change it as needed and to accommodate taller items as well. 
The design as lead me to adopt the construction technique for both sandpaper storage and sawblades.