Gallery
Maple Bedside Table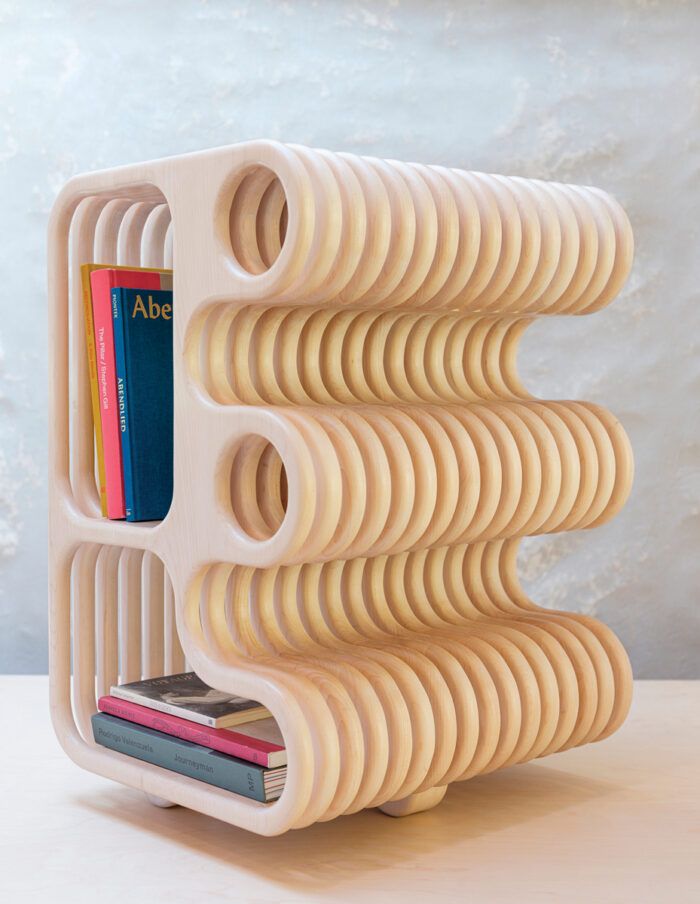 Looking to design a piece that was airy while still being solid, with light playing through the different patterns, Anna and Sam came up with this bedside table. Each panel was glued up, cut roughly with a jigsaw, and then routed to a template before final shaping was done.
MAPLE, 17-1⁄2D x 20-1⁄2W x28H
– Anna Ryan and Sam Serling-Sutton, Seattle, Wash.
Photo: Eirik Johnson
From Fine Woodworking #295