Gallery
Cherry Coffee Table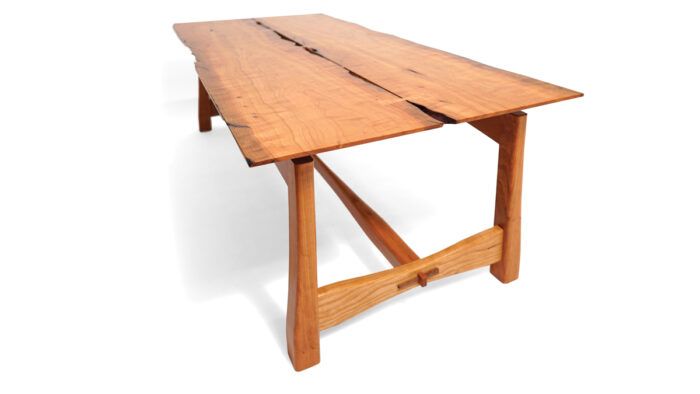 Geoff had the board he used for the top of this coffee table for almost 10 years. "Finally, I brought it to my shop and put it in a corner where it stared at me for many months," he said. "I would tell the piece of wood, 'I'm going to run you through the bandsaw someday and see what you look like on the inside.'" Eventually he did, and found a lovely, deep, dark, toasted piece of cherry. 
Cherry, 24W x 51L x 17H
– Geoff McKonly, Northampton, Mass.
From Fine Woodworking #295