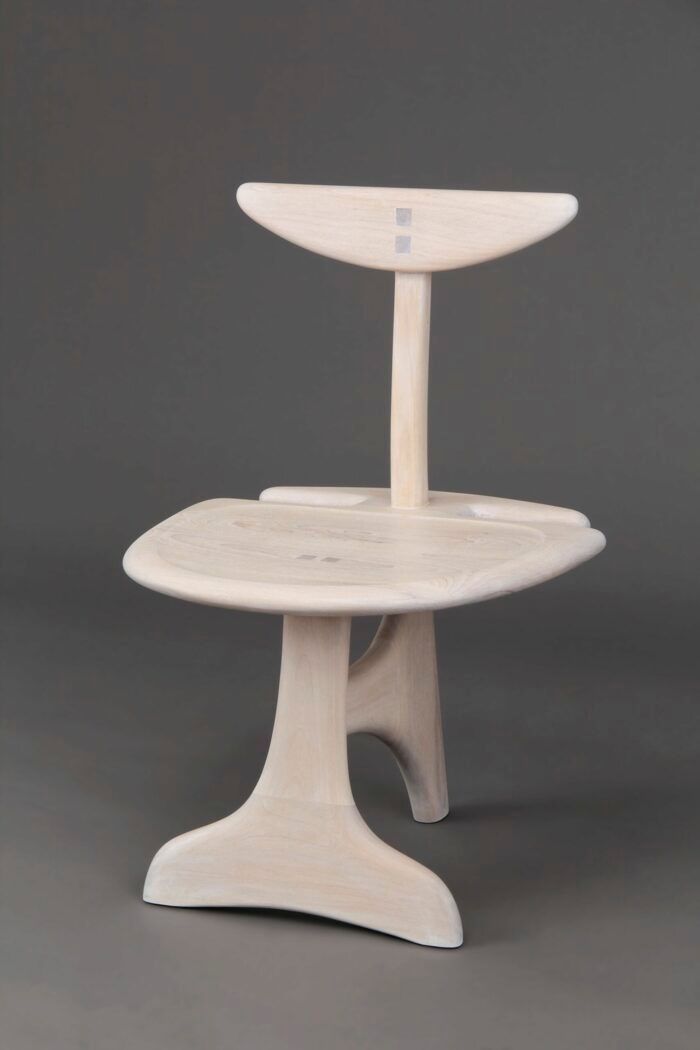 This piece, made during my time as a resident at the Vermont Woodworking School, is inspired by bones, stones, and the work of Isamu Noguchi. 
I hoped, when making this chair, to create something that felt as outside of time and as majestic as an ancient artifact or the sun-bleached bones of a beached whale.
More than anything, I see this piece as a sculpture, a piece of art that happens to function as furniture.
https://ceciliaemy.cargo.site/
[email protected]
@cece.emy