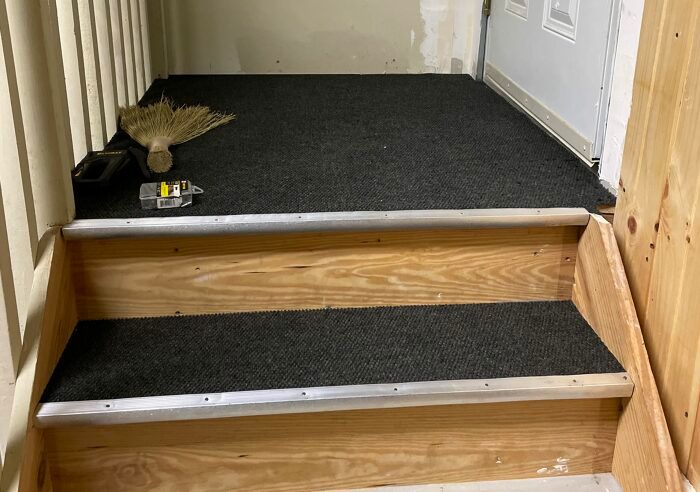 Garage steps, from concrete flooring up to door. With railing and my first time doing carpet. Stapled the carpeting in with a carbon fiber dewalt [0] staple gun, but put the corners and edging in with some big ole carpet nails. 
The job took about 2 days working at my old-man-pace and mostly using hand tools aside from the circular saw. Still needs some sanding and painting but it's looking good.
Clearly my spackle work is trash (re-reading this one [1]), but that'll get fixed next. 
[0] https://helpatmyhome.com/dewalt-stapler-comparison-guide/#Carbon_Fiber_Composite_Staple_Gun
[1] https://www.bobvila.com/articles/how-to-spackle/