Gallery
Mahogany minimalist table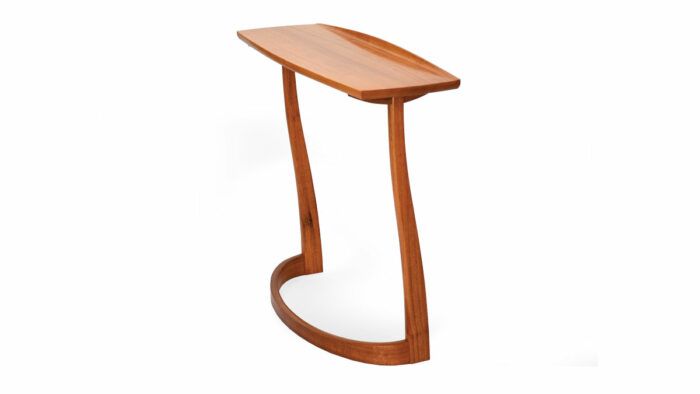 Built for a client to fit a shallow alcove, this table has a bent-laminated base joined to the legs with bridle joints. Aaron says the client wanted the style to be minimalist and rounded. The top has a curved pencil edge that mirrors the arc of the front edge.
MAHOGANY, 11-1⁄2D x 34W x 30h
– Aaron Wells, Cookeville, Tenn.
From Fine Woodworking #290