Gallery
Mahogany heartback chair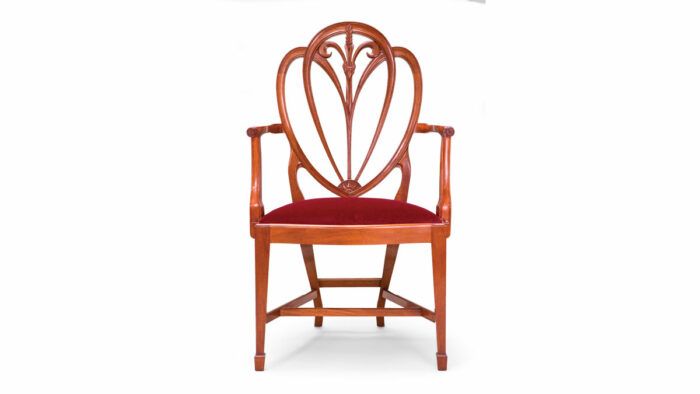 During her first semester in the cabinet and furniture making program at North Bennet Street School, Abbie says, "I watched as three students in the outgoing class hustled to finish building a heartback chair each. They were beautiful, and mysterious, and I remember thinking 'I wonder if I will ever be able to build something like that?' And it turns out, I did." This was the last piece she completed as a student there.
MAHOGANY, 18D x 24W x 40H
– Abbie Nugent Smith, Springfield, N.H.
Photo: Lance Patterson
From Fine Woodworking #290