Gallery
Rosewood and walnut coffer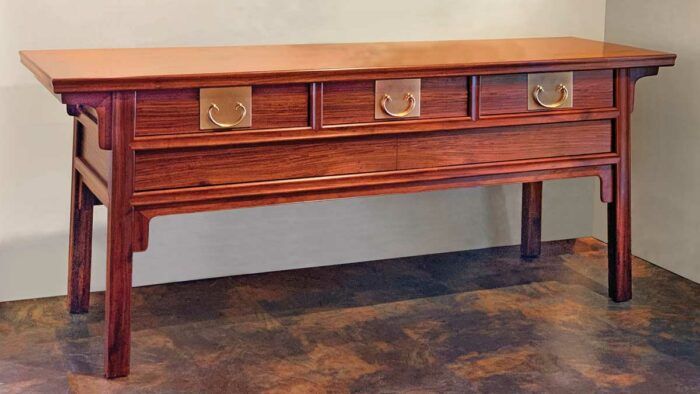 This altar coffer is a reproduction of a 17th-century piece in New York City's Metropolitan Museum of Art. Charles and Oliver drew their plans from information on the Met website and photos they took in the museum. The angled leg joinery was the biggest challenge. They made molds for the brass drawer handles using the lost wax process and sent them to a foundry for casting. The drawers are still missing their latches, because the two are still researching how exactly the originals work.
ROSEWOOD AND WALNUT, 21-1⁄8D x 73W x 30H
–Charles Palmer and Oliver Wagner, Albuquerque, N.M.
Photo: Charles Palmer
From Fine Woodworking #289