Gallery
Arts and Crafts Clock, my first gallery submittal.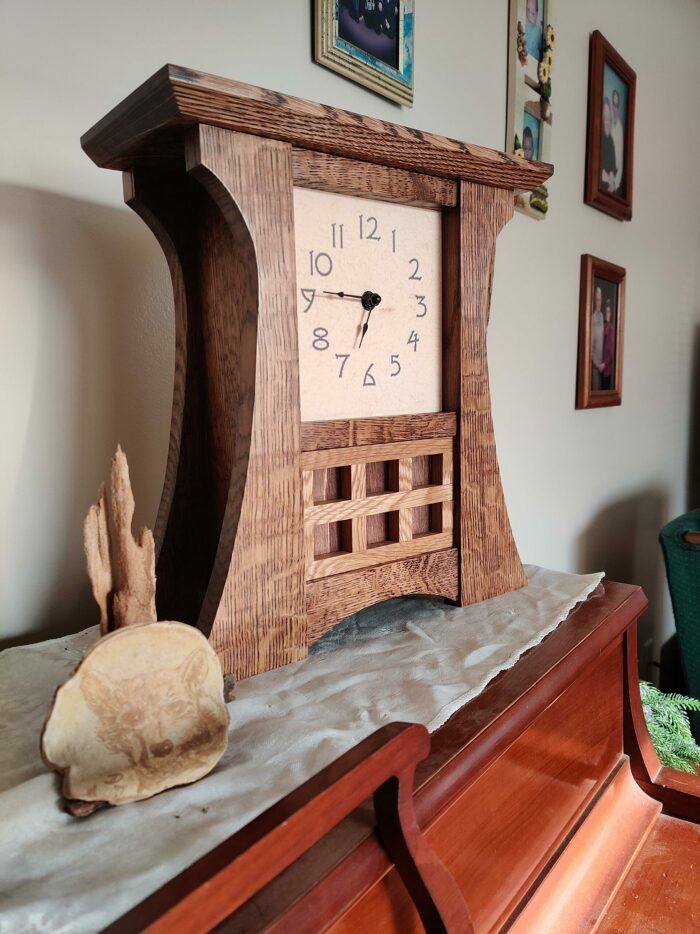 This is a project I've made a couple times now with slight modifications. This one I stepped back the rails to make more shadow lines and also decided to not stain the grid.
This piece started from a photo of a very similar clock I found  online and developed the dimensions and cut sheet myself having no idea what the original's measurements were.