Gallery
Colorful ash cabinet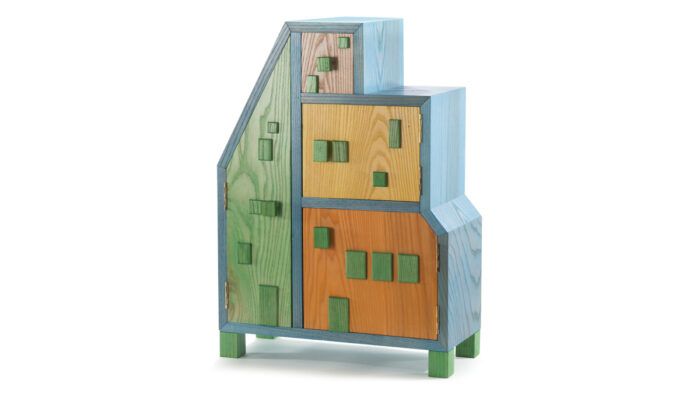 ASH, 8D x 18W x 24H
Rhode Island School of Design
"This bedside cabinet is inspired by the Italian countryside, where from a distance, houses on a hillside tend to appear stacked on top of each other, resulting in an asymmetrical, colorful, and playful landscape," Cecilia says. She used aniline dye to create the many colors of this cabinet.
– Cecilia Yoko Emy, Brooklyn, N.Y.
Photo: Mark Johnston
From Fine Woodworking #288
---
FWW Live Gallery
When the pandemic forced the cancellation of Fine Woodworking Live 2020, these promising furniture makers from woodworking schools around the country were set to be featured in the event's gallery. It's a shame you won't get to see these pieces in person, but here they are in print. We were impressed, and hope you'll be, too.