Gallery
Walnut, oak, and maple table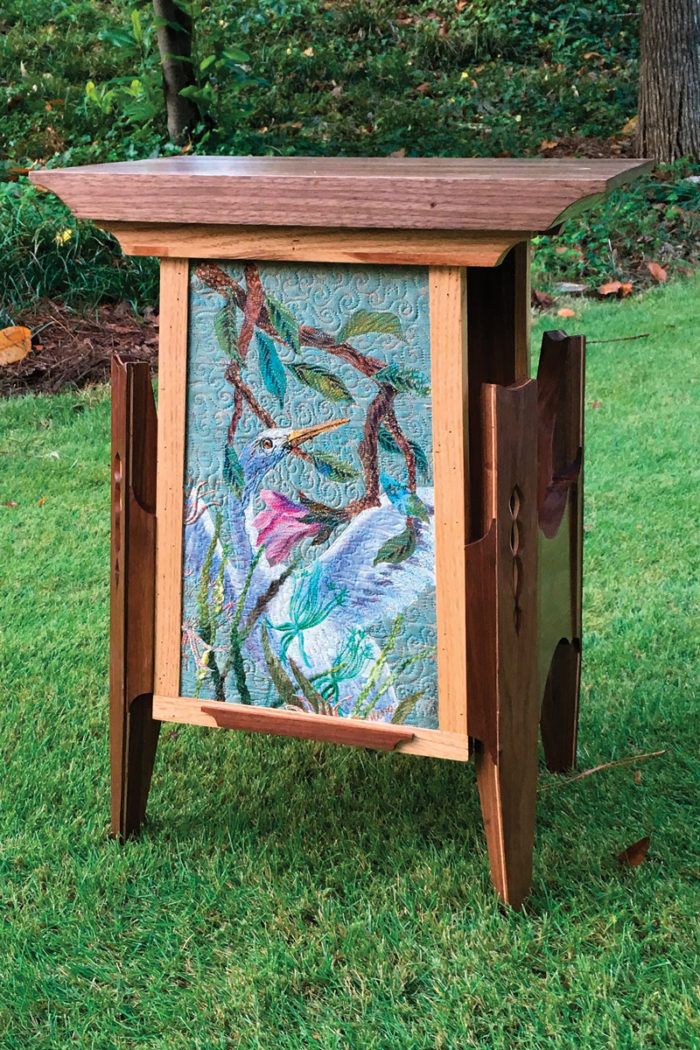 Abraham made this table as a gift for a friend, and it features work by the friend's favorite quilter, Olena Nebuchadnezzar. Abraham used a technique called "inside out turning" to create an incised detail on the walnut legs. The legs are oriented at 45° to make the detail more easily visible.
WALNUT, OAK, AND, MAPLE, 12D x 17-1⁄2W x 24H
– Abraham Tesser, Athens, Ga.
Photo: Louis and Lilia Tesser
From Fine Woodworking #287