Gallery
Ambrosia maple and wenge cabinet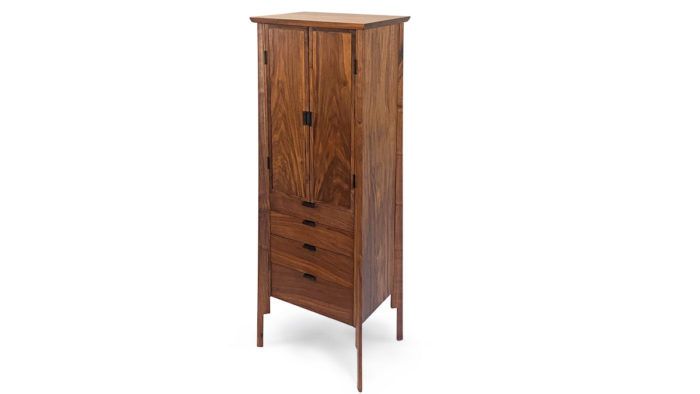 Click here to enlarge the image. 
Greg had been spending most of his time on home renovations while his wife's request for a cabinet to store her jewelry remained on the back burner. With the projects done, he set to work, inspired by a design Bruce Willey made as a student at the Center for Furniture Craftsmanship in Maine. Greg made his version from walnut. "This is the sixth piece of furniture I have made," he said.
AMBROSIA MAPLE AND WENGE, 14D x 19W x 55-1⁄2H
–Greg Ellenberg, Simpsonville, S.C.