Gallery
Cabinet for flat screen TV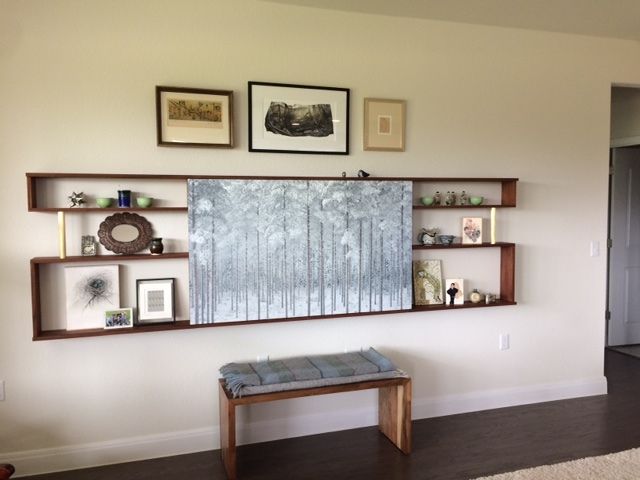 My sister-in-law asked me to build her a TV cabinet so she didn't have to see the blank black screen staring at her when the TV was not being watched. I constructed (5) dovetailed shallow boxes with 1/2″ plywood backs, dadoed into each box. The most challenging part of this project was that all the boxes had to be absolutely square and installed perfectly level to allow the doors to slide smoothly within a very tight tolerance of about 1/16″ on top and bottom. The boxes are screwed together with panel connectors and each individually screwed to wall studs. I added small cylindrical satin nickel drawer knobs to each door near the bottom center edge after these photos were taken.
TV cabinet with sliding doors closed.
Doors open, ready to view TV.
Half blind dovetail construction. Brass decorative pole.