Gallery
Walnut Roubo bench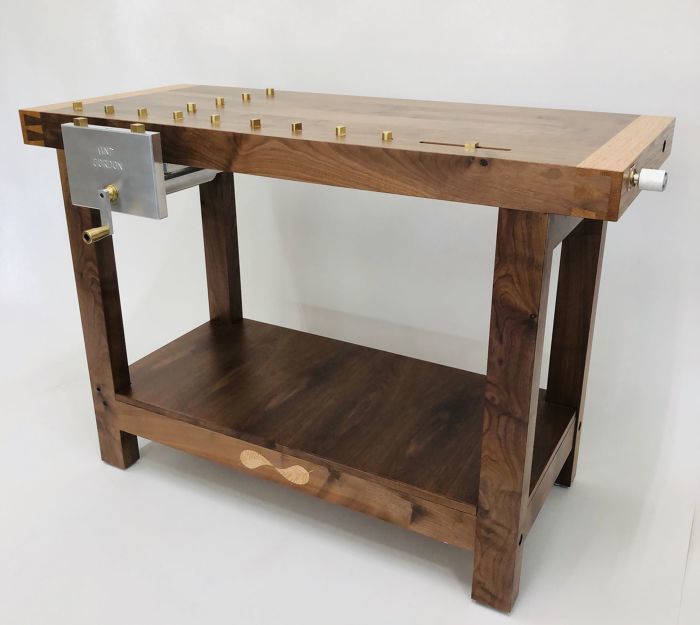 Drilling the 3/4" holes was simple.  Before assembly, I drilled the plank at the drill press using a sharpened paddle or spade bit.  This allowed me to drill the deep holes cleanly.  I followed up and created a flat bottom with a Forstner bit.
Oak breadboard ends with my leaves infinity logo at the bottom stretcher also in QS Oak.
Each half of my leaves logo is made with wedge shaped pieces so that the grain mimics nature and the midrib was cut with the double bevel marquetry technique which enabled the "stem" to taper down to nothing.
The HNT Gordon tail vise fits beautifully in a routed cavity. The cover was created and held tightly in place with tapered, sliding dovetails. I sliced a strip off the plank (before assembly) that's inline with this cover, so that the grain would match continuously.
All photographs by Ramon Valdez
I had my machinist buddy mill three 1/2" diameter holes in the jaw of the HNT Gordon front vise. And with holes in the bench top that are perpendicular to the front edge, I can now easily clamp irregular shapes, polygons and circle shaped pieces.