Gallery
Arts and crafts inspired cherry wood box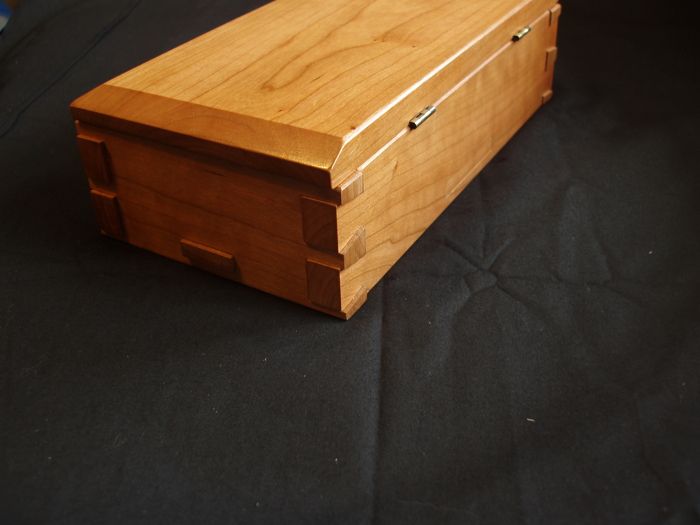 Hi, I'm Luke in Boulder, Colorado.
I made this simple box from a single piece of cherry wood I found sitting in our shop. I like the appeal of the exposed dovetails, plus I have observed that nearly everyone cuts them flush.
I came up with this method of joining the bottom of the box to the sides, and am pleased with the look. There are mortise and tenons on the front and back of the piece as well. 
I used only hand tools (requiring a 3/16 chisel for the tiny mortises) for the entire project. I used Deft clear lacquer wood finish for the piece.