Gallery
TWIN SCREW VISE AND BENCH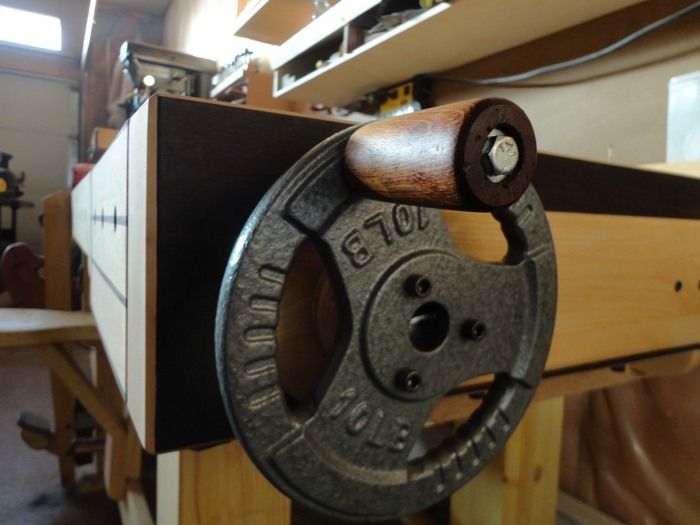 My new twin screw endvise which also operates the tail vise .
The second picture is of the vise with a hand wheel as it is now ,a great update.
This is a new design and versatile vise incorperating two vise into one using the twin screw drive which uses a very quiet cog belt drive .
Please look at a couple of videos that you can access at the link below which cover and explain my complete bench and vise set up .
https://www.youtube.com/watch?v=8JXxPPMkRAU