Gallery
Spalted Maple Turning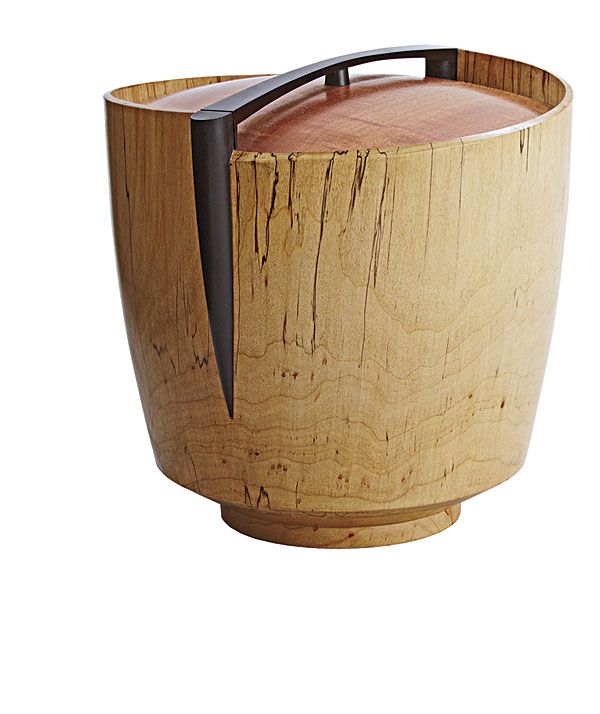 This piece is from the 2014 Northern Woods Show, sponsored by the Minnesota Woodworkers Guild and held in Eden Prairie, Minn. To see other pieces andget more information, go to mnwwg.org (click on the Northern Woods tab).
Woodworker: Timothy Gorman
Gorman's turning (8 in. dia. by 9 in. tall), affectionately titled "The Chubby One," is one in a series of turnings from a single piece of spalted maple. The other materials are Honduran mahogany, ebony, and makore. Gorman installed a segmented lining, leaving the spalted maple's natural character on the outside.