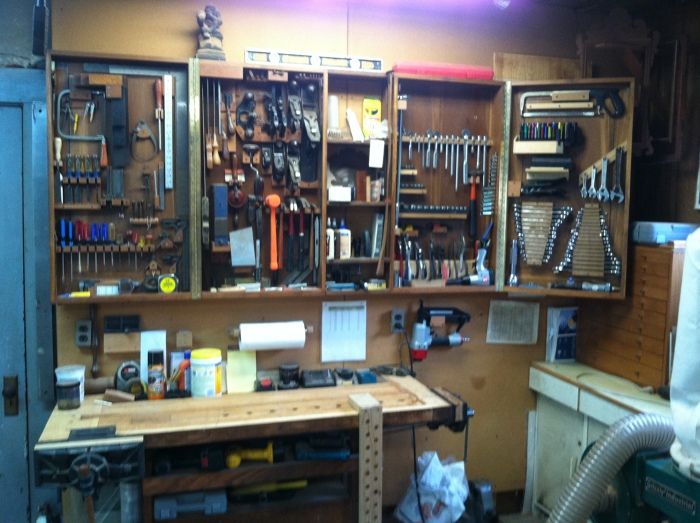 A shop can never be big enough but this one has seen a lot of furniture in it's time. Everything has it's place and easy to keep orgnised. When I am done with a tool it goes back into it's place. 
One of my all time favorite tools in the shop to use is the shaper. The cabinet contains shaper, lathe and plainer tools and knives.
The bandsaw is a Walker turner 16' and runs like a dream. The sander is a old Delta 6" by 48" and I added a 12" disk sander to it years ago.
Love my Emmert pattern makers vice. they may be on the pricey side but if you do a lot of bench work like dovetails or cabriole legs you will never regret having your Emmert hung on your bench. 
The saw is an AMT 12" with a 2hp ( never boggs down even in 3" oak). I got the extra long extensions for the rip fence from Grizzley and added a table. Plunty of room to wirk on. It is hard to see the Walker Turner lathe with a 60" bed and has 16 speeds and in the corner is the W.T. jig saw and a 16/32 thickness sander, drill press and jointer.