Gallery
Motorcycle Rocker for Grandson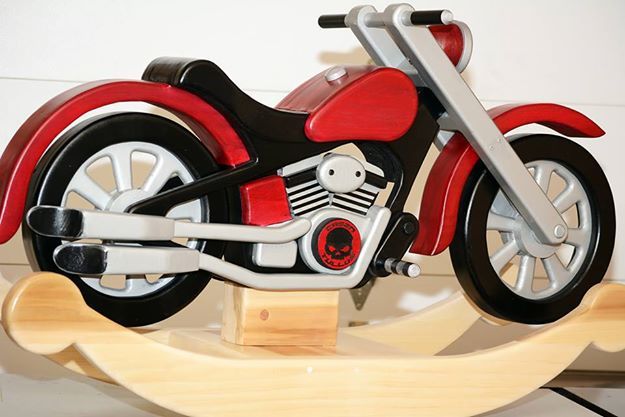 I recently finished this motorcycle rocker as a gift for my Grandson's first birthday. It's based on the Roarin Rocker plan by Sherwood Creations.
It took two-months of weekends and many weeknights to complete. It's made from poplar and is finished with W.D. Lockwood dye stain, hammered silver paint, and General Finishes Enduro waterbased gloss laquer.
Completed Rocker in the Shop.
Ready to ride with Pop Pop!