Gallery
A Tale of Two Chairs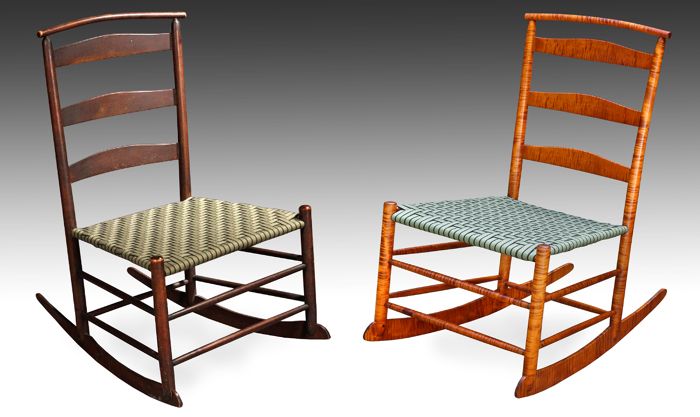 We saw the chair on the left at a big Shaker auction in June. As a "production chair," one of thousands the Shakers made for the general public, it should not have commanded a terribly high price. We figured $650 would do it, and that's where we stopped bidding. But the room when nuts for this chair, and it finally sold for over $14,000.
Luckily, during the pre-auction viewing I was able to measure the chair pretty accurately, so now I have one too. The main difference is that I made mine from curly maple instead of plain. Dyed and finished with many coats of a hand-rubbed mixture of tung oil, linseed oil and varnish.
Woodworker's revenge.