Gallery
Locally Harvested Dining Room Hutch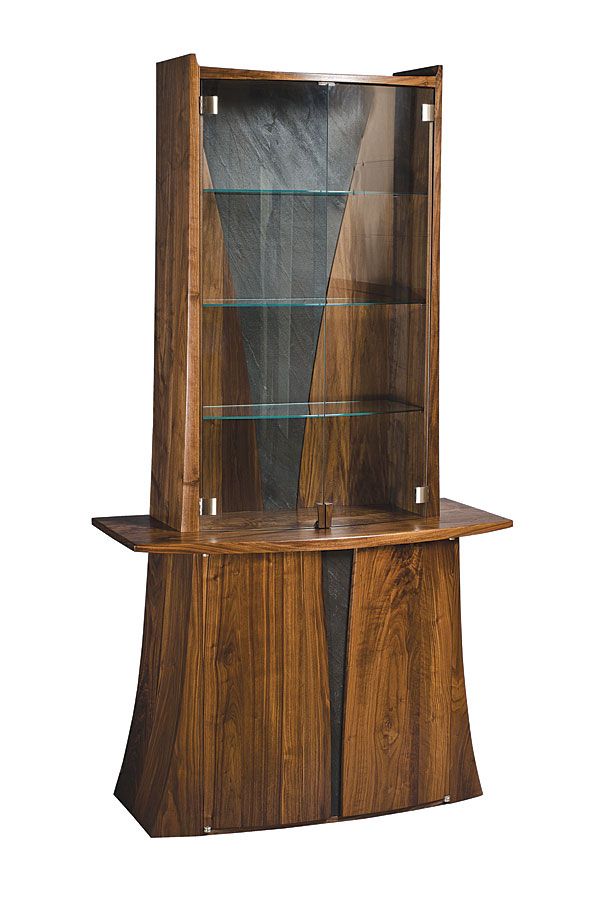 Woodworker: Seth Rolland
Rolland often designs furniture using a combination of sustainably harvested wood and natural stones sourced from the Pacific Northwest. His dining room hutch (20 in. deep by 44 in. wide by 85 in. tall) is no different. Inspired by the forests of the Pacific Northwest, the hutch is made of walnut and black slate with curved glass doors and shelves. It also features two hidden strips of dimmable LED lights and a recessed handle in the lower doors.
The piece is from the 2013 Port Townsend Woodworkers Show. The Splinter Group, a collective of wood artisans from the North Puget Sound region of Washington, holds the Port Townsend Woodworkers Show each fall. The 2013 show featured 22 artists who displayed musical instruments, modern cabinetry, custom furniture, and wood carvings for more than 1,400 visitors.