Gallery
NEW STYLE LEG VISE AND WORK BENCH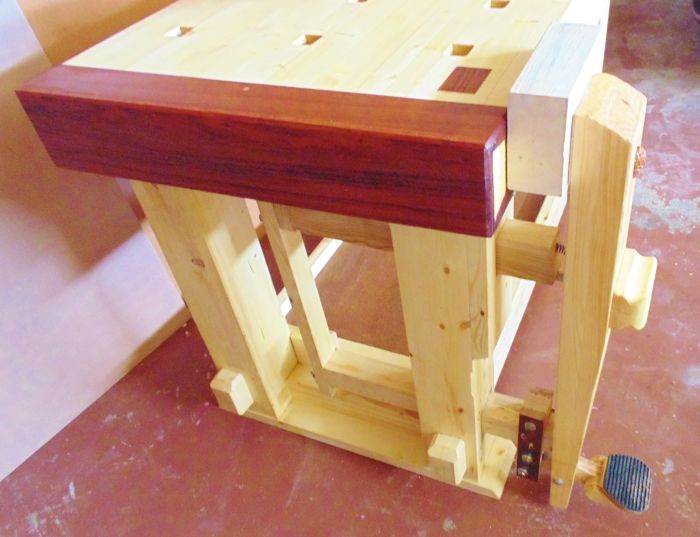 I developed a new leg vise that uses a type one lever instead of the old type three lever design that has been around for hundreds of years .
The vise has no crank handle or wheel it is operated with a foof pedal that does all the locking and thightening in one step and leaves my hands free to place the work piece .
I include a video that explains the vise and a little of the background of this new vise .