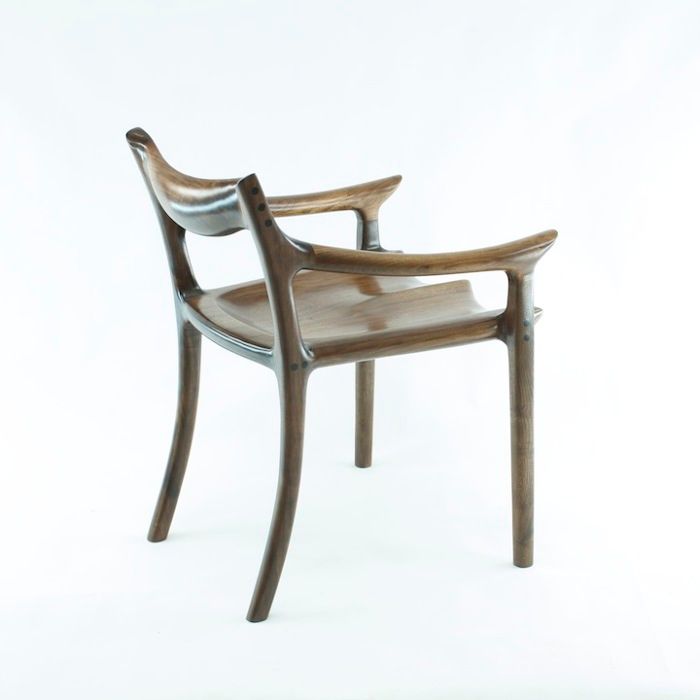 This low back chair offers great comfort and beauty that will last for generations. Using the Maloof joint to attach the legs is not only about as strong as you get it allows us to hand sculpt the fair curves that make this chair such a delight to look at and sit in.
The Low Back Chair, which is based on the Maloof low-back chair, offers a simple yet contemporary look. The chair features contrasting ebony plugs and is finished with a unique blend of tung oil,BLO and resin which penetrates deeper and seals wood fibers beneath the surface.
I started this chair a while ago but never finished it, I drew the chair on a sheet of MDF to create the templates and went from there. I feel it turned out pretty good, although I have some slight changes to my next version of this chair.
I used Canadian Black Walnut for this chair, some really beautiful grain in this chair, a 2 board seat allows a wicked match. I have started to do a coopered back rest on this style of chair which I will also try on the next one.
Thanks for having a look, I have some build pictures of this chair on my blog but it's pretty far back. Click here if you'd like to see a bit of the build process.