Gallery
Arts and Crafts Inspired Sideboard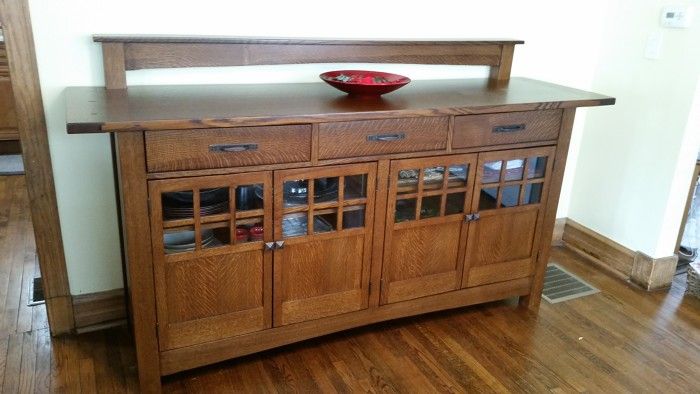 This project is now complete.  Attached is a design rendering of the project using Google Sketch-up along with a picture of the finished, stained piece.  
The entire piece is made of quartersawn white oak with a few minor exceptions.  Each door consists of 6 separate panes of glass.  The drawers use center-mounted, underneath drawer slides.  If I had to do things over again, I would make regular, old-fashioned drawer slides so that the drawers wouldn't rock back and forth.  
The project took me approximately two summers to complete.  The first summer was simply building the carcass.  The second summer focused on the carcass glue-up, the table top, drawers and doors.