Gallery
Arts and Craft Dining Chairs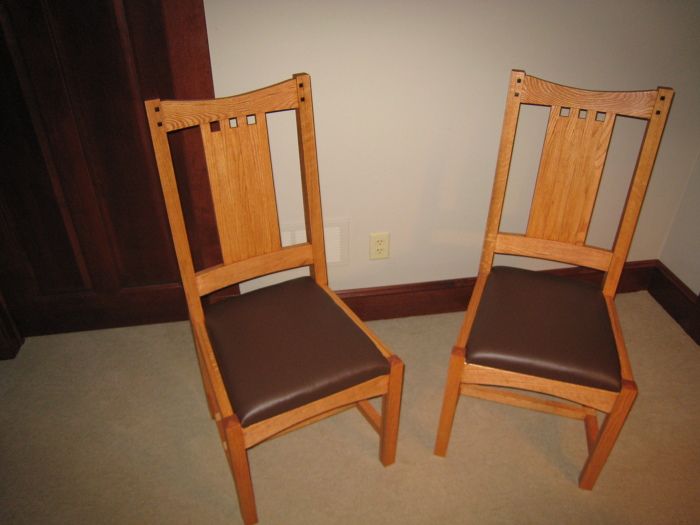 These are the first of 12 chairs that I am making for my two son's and their families (6 chairs each). The first set is made from Red Oak, the second set will be made from White oak.
The chairs were constructed utilizing the plans provided by Kevin Rodel in a past issue of Fine Woodworking. The chairs were a challenge to make as there are multiple angles built into the chairs, the chair backs are rounded, and the mortises for the back splats were cut by hand. Floating mortise and tenon joinery was used throughout the project.
The seats were constructed in a traditional fashion (webbing, high density foam, cotton batting, muslin cloth and leather). The seat frame I made from ash.
One photo shows the chairs with a table I had made for my son and daughter in in 2011.