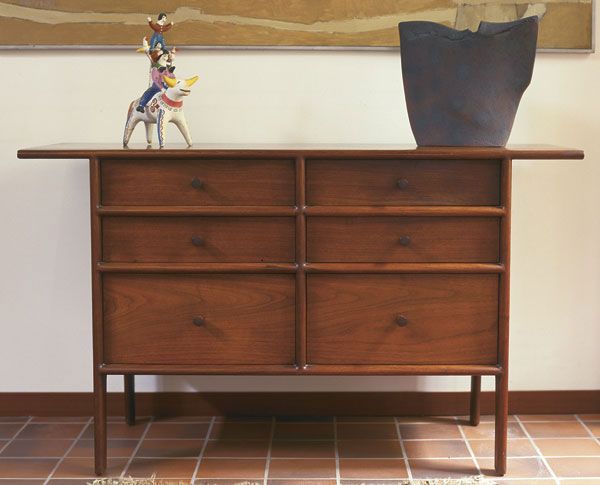 Woodworker: Sam Maloof
Sam Maloof: 1916-2009. View photos, watch video, and read the Fine Woodworking interviews.
Maloof built this walnut bureau in 1949. Unlike the sculptural lines on his chairs, Maloof's approach to casework tends to be rectilinear. Also noteable on this piece are the recessed drawer faces, which are framed by dividers with a bullnose edge profile.
Photo: Jonathan Binzen