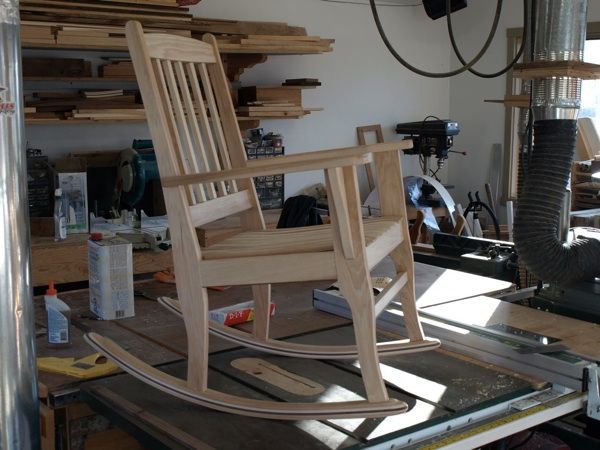 This rocker is a copy of one that my Grandfather used to use when I was a little fella. His rocker had been left out in the elements for many years and was rotted beyond repair.
I built mine out of hickory that I had laying around and used his rocker as a template while making some subtle changes and a couple of structural improvments. For some visual interest some walnut was added under the seat and backrest rails. The backrest rails were steam bent as well as the seat slats. The rockers were a bent lamination where I snuck in a strip of walnut for the fun of it.
The finish is varnish to help it stand up to the sun and rain. This one will be put in the shed for the winter months to help it last.
Thanks for looking
Ken
Here she is ready for varnish
This is original. Fell apart shortly after.
Walnut glued to underside of rails
Clamping the steamed parts the seat slats