Gallery
Cherry (reclaimed barnwood), trestle Table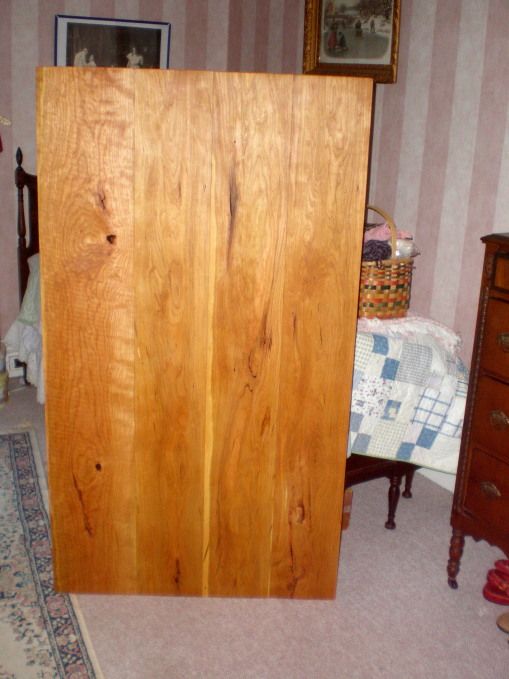 This beautiful table is my own design of a reclaimed barnwood Cherry 'Knockdown' trestle kitchen table. All components are of solid Cherry except for the 73 White Oak handformed pegs that affix the components. There are no metal screws or nails used in the construction, only pegs and mortise/tenon techiques are used. The table breaks down into four (4) pieces by removing ten (10) pegs, and each peg is marked for its own individual hole for assembly.
The table measures 60″x34″x1″ and stands 30″ tall.
All components, including the underside of the table top, of this beautiful old Cherry wood are finished smooth and warm with no sharp edges or slivers and finished with Linseed Oil. This Cherry table is solid and stable.
Enjoy!