Gallery
Dovetailed Cherry Cabinet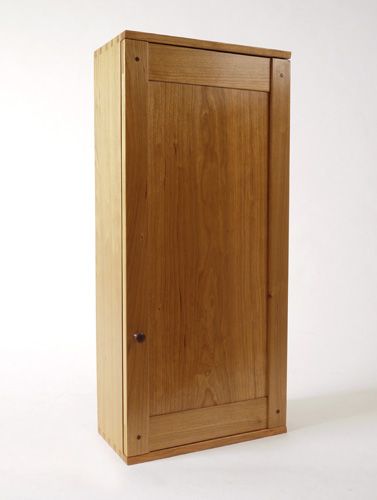 This small wall cabinet was built of cherry and features a turned walnut knob, frame-and-panel door pinned with walnut dowels, and a dovetailed drawer and case.
For a finish, two sealer coats of clear shellac were applied, then lightly sanded. Next, four coats of Minwax antique oil were applied and rubbed out using #0000 steel wool. After one week of curing, clear paste wax was then applied.
The cabinet hangs on a simple French cleat.