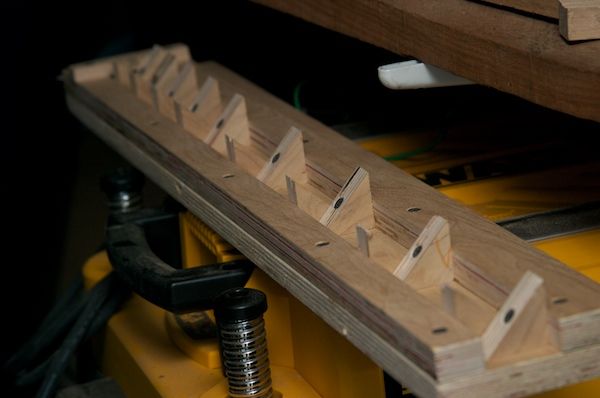 This is a sled for planing 45 degree angle beveled strips.
Future upgrades will include a solid(ply) surface the planed parts will be placed on for better support, and an adjustable right side to accommodate for different thickness materials.
This is how the sled with 2 parts (after planed and glued together already) on top.