Gallery
End Grain Cutting Boards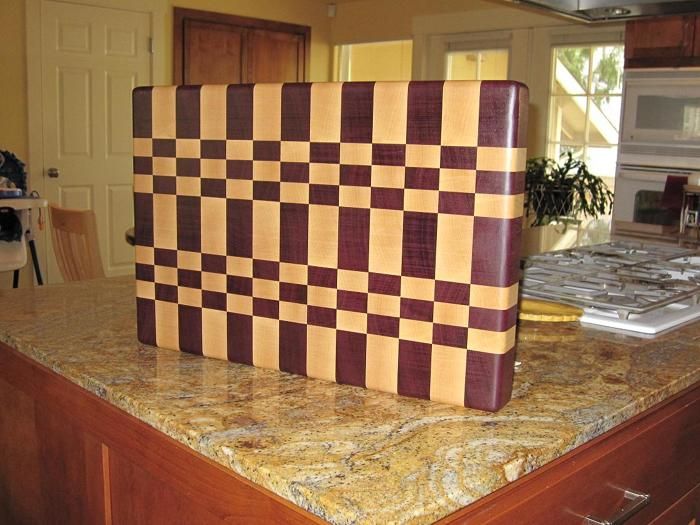 I made the first board to use when I cut up chickens to make cat food. My neighbor admired the board, and as she was going to take care of my cats and house for a few weeks, I made the second board for her. I wanted to try something different, hence the diamonds. Both boards have two coats of General Finishes Salad Bowl varnish to seal the pores (no film build-up) and then have beeswax and mineral oil rubbed on and buffed off. Titebond III holds the boards together. 3/8″ roundover on all edges.
Purpleheart and Hard Maple. 19.5 x 14.5 x 2.13 inches
Purpleheart, Hard Maple, and Yellowheart. The diamonds go completely through, top to bottom.