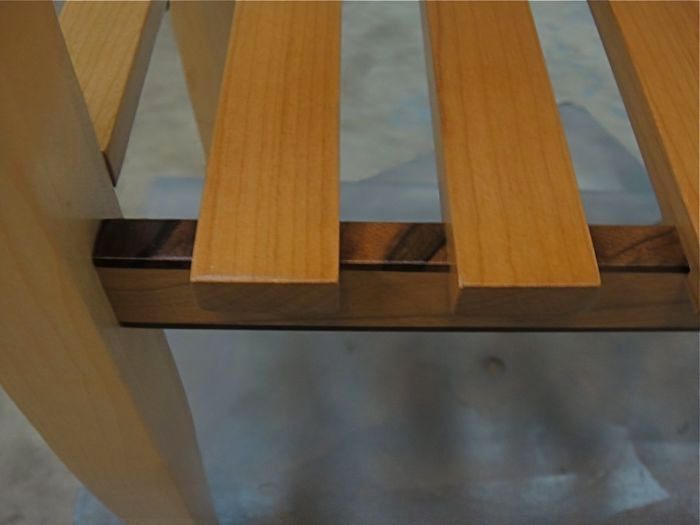 Entry Way Table
Top: Center piece is made from Bubinga, Teak, Cherry, Maple, and Ebony. Framed in Cherry and Walnut with a Maple band.
Drawer Box: The main body was made using Cherry with Ebony detail, incased in Walnut, and sits on a Maple platform. The drawer face contains, Walnut, Maple, Cherry, Ebony, and a Bubinga center (I call it "Dad's Eye.")
Tapered Legs: Laminated 3 pieces of Maple with 2 very different grains.
Middle Shelf: Bookend Walnut and Maple with matching back. Walnut sides.
Bottom Shelf: Cherry slats mounted on Ebony banded Cherry.
I made this table for my Son. He graduated from the University of Illinois with a Masters in Biology. He wanted something by the door to put his keys, mail and other odds & ends.