Miter Saw Acute Angle Jig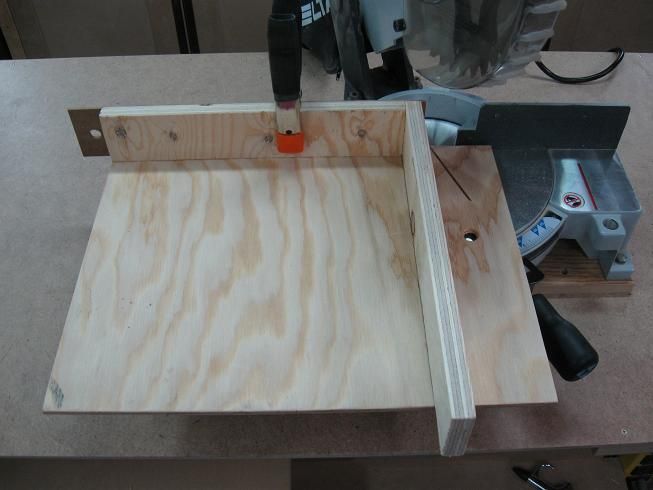 I've been thinking about making this jig for years. Since nice weather has arrived I have to make a picket fence. All slats will end to a sharp point, meaning I have to cut them at an acute angle. I used to do that on the tablesaw but each time I got several cutoffs flying around my head. No more !!!
The jig sits on the miter saw bed and is held down to the back fence with a spring clamp. Note that the fence of my saw is coated with PSA sanderpaper which prevents any shifting.
The jig is nothing more than a 1/4'' plywood base and 3/4'' plywood back and perpendicular fences. This latter must be square to the back fence and square to the base.
As shown, I clamp a workpiece to the perpendicular fence, slide the whole assembly to the line of cut (reason why I use a spring clamp), and then cut safely the acute angle.
An alternative to using a clamp to hold the workpiece to the perpendicular fence is adding a backer board between the fence of the saw and the back fence of the jig (shown on photos 1-2-3-6). This way the workpiece rests against this backer board, which prevents the saw blade from catching and kicking it towards the back.
Finally done!
Find 20 more photos and construction details from this page of my website.
Best,
Serge
http://atelierdubricoleur.wordpress.com