Joliet Jewelry Box in Maple and Purple Heart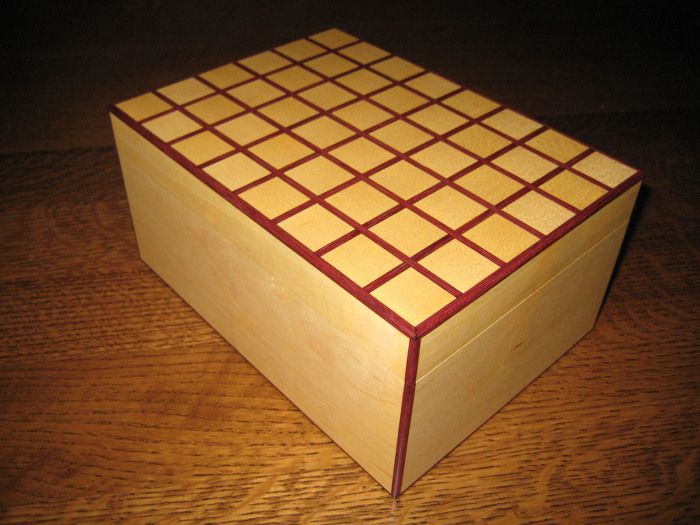 This jewelry box is titled "Joliet" for Joliet, Illinois and is constructed from Maple and Purple Heart. All 12 edges are banded with hand cut Purple Heart. In addition, the the top is a parquet of 7/8" square Maple pieces that are aligned 90 degrees to each other with 1/8" Purple Heart banding each piece. The alternating pieces create a nice chatoyance.
The inner tray is also Maple, with the top edges trimmed in Purple Heart. All dividers are notched and fitted.
Size: 9" wide x 6 1/4" deep x 4 1/4" tall.