Gallery
Vanity with Stool and Turned Mirror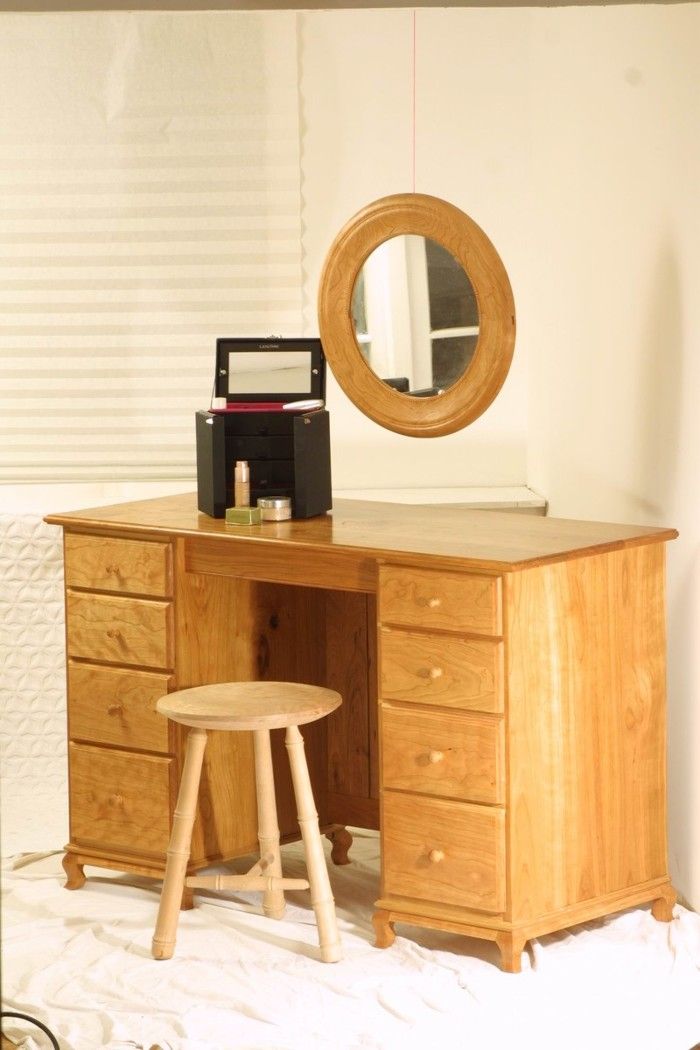 I built this vanity using air-dried local cherry. The two drawer boxes are dovetail construction. They are connected by stretchers that join to each box with sliding dovetails. The top is attached with screws in slotted holes.
The drawers are graduated in size and I determined the gradation using the golden rule. I turned the drawer pulls on the lathe and they are graduated in size as well.
I based the construction of this piece on the chest-of-drawers article by Mike Pekovich, featured in Fine Woodworking magazine. Instead of one wide chest of drawers, I made two narrow ones.
The stool is made from matching cherry. The legs are turned and decorated to look something like bamboo (although I didn't fully succeed). The seat is turned as well.
The mirror frame is also cherry and turned on a lathe with a large faceplate on the outboard side of the lathe motor.
Cherry vanity desk with matching turned stool and turned mirror frame.
side view shows graduated drawers and turned knobs