Video
How to Use the L-Fence
This simple-to-make table saw fence accessory handles a wide variety of joinery cuts.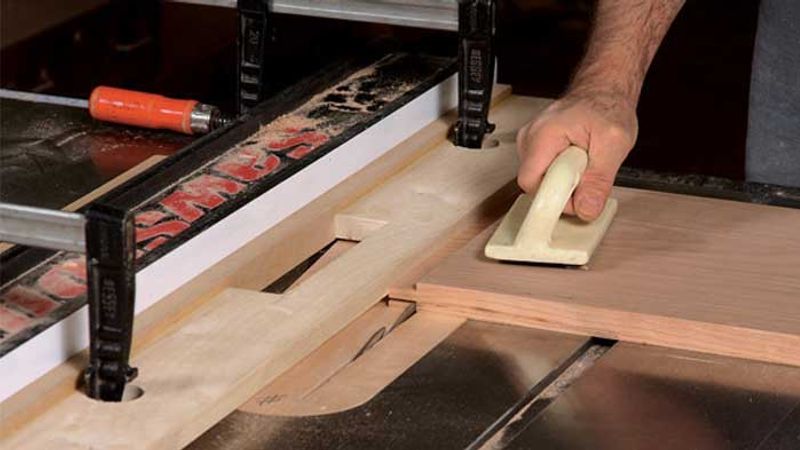 Lisa Raleigh, Gary Junken, and Cari Delahanty
Outfitting a table saw with jigs and auxiliary fences is a common way to increase this workshop mainstay's capabilities. Connecticut Valley School of Woodworking Director Bob Van Dyke's simple L-fence simplifies the cutting of rabbets, tenons, patterns, and much more. Van Dyke's fence is nothing more than two boards fastened along their edges at a right angle. One side is then clamped flat against the rip fence; the other piece extends horizontally—slightly elevated above the saw table—for a workpiece or template to ride against. It's easy to build and invaluable in the workshop.
In this short video, Van Dyke offers up an overview of his L-Fence. If you wish to build your own, be sure to see his article in Fine Woodworking #237.
Even More Clever Table Saw Fence Ideas
Bob Van Dyke's table saw wizardry doesn't end with this clever L-Fence. Be sure to check out our video on his Multi-Use Tablesaw Rip Fence for even more crafty ideas.